DOOR MANUFACTURER IN LONDON & THE UK
Arkay Windows is a specialist large scale manufacturer with over 40 years experience producing high quality aluminium & uPVC doors.
Aluminium, uPVC & Composite Doors Manufacturers
Arkay Windows have been manufacturing a vast selection of modern doors to homes and businesses across London and the UK for several years. As your local door manufacturer, we produce high quality aluminium, uPVC and composite doors that have been carefully designed and stringently tested to ensure excellent performance and modern aesthetics.
Whether you're looking to replace your front door or provide a stunning new focal point somewhere within your residential or commercial property, our collection of door styles can be tailored to suit your exact requirements. All of our door designs are manufactured un our state of the art facilities, so you can trust that your new doors will provide performance that exceeds in standards of quality.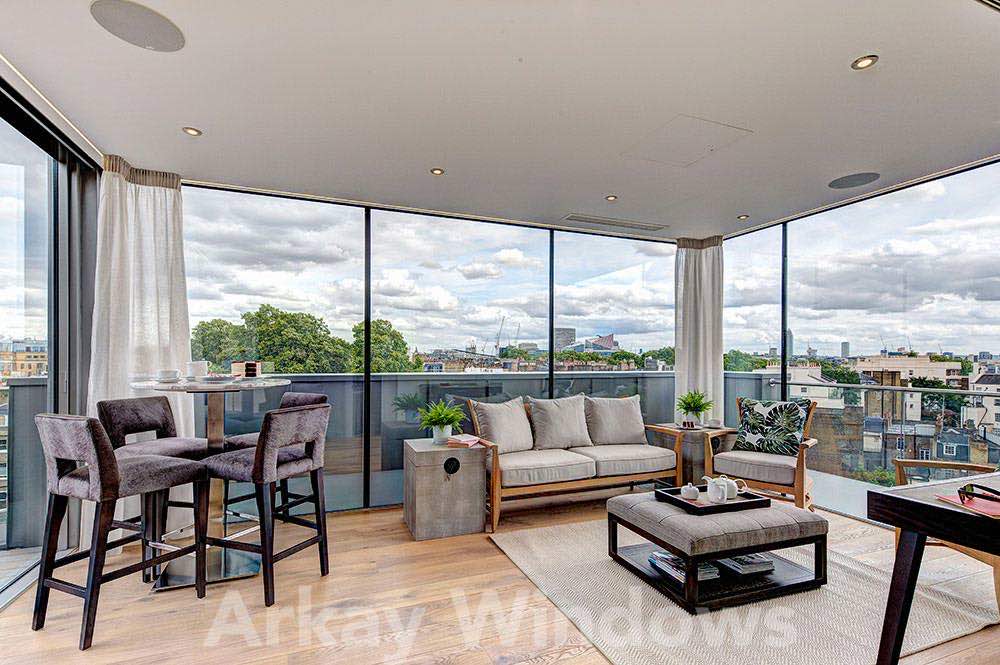 Our Door Manufacturer Facilities
Our factory facilities are based in Watford, London. We manufacture all of our doors using a combination of traditional production skills and modern technology. This ensures that you are provided with new doors that offer exceptional and long lasting performance.
All of our door profiles are carefully designed and stringently tested by our expert team. They have been working as door manufactures for several years, ensuring all projects are completed to a high standard.
A Selection of Door Styles
AluK Door Manufacturer
Arkay manufactures a range of aluminium door styles from AluK. If you're after a new set of aluminium bifold doors, then we can offer you the AluK Luminia F82 and the AluK BSF70. We also offer the AluK BSC94, a slimline sliding door. All styles offer ultra slim sightlines, providing modern visuals that will add contemporary flair to any property. We also provide the impressive AluK 58BD.
Schuco Door Manufacturer
We also manufacture a range of aluminium doors from Schuco. Whether you want new patio doors or a set of bifolds, with our Schuco ASS 70 HD, Schuco ASS 70 and Schuco ASS 50, you can benefit from exceptional performance all year long. With our Schuco doors, you can also enjoy panoramic views of your London or UK surroundings.
Slimline Door Manufacturer
We also offer a range of slimline aluminium doors that feature ultra slim sightlines. The modern designs allow you to benefit from enhanced natural light allowance, providing your residential or commercial property with a bright and airy space all year long. Our range of slimline doors includes the InfiniGLIDE 3, the InfiniGLIDE 6, the EdgeGlide and the UniFold.
uPVC Door Manufacturer
As well as our range of aluminium doors, we are also manufacturers of uPVC doors. This includes a selection of uPVC patio doors, which have been designed to provide exceptional standards of thermal performance, durability, security and weatherproofing. Without compromising on the excellent functionality, you can enjoy modern aesthetics.
Front Door Manufacturer
If you're looking to replace your front door, then we also offer a range of replacement front door to homes and commercial properties in London or the UK. The robust designs will provide exceptional durability and security, keeping every property they're installed into well protected. Our front doors include a range of Entrance doors and Pirnar front doors.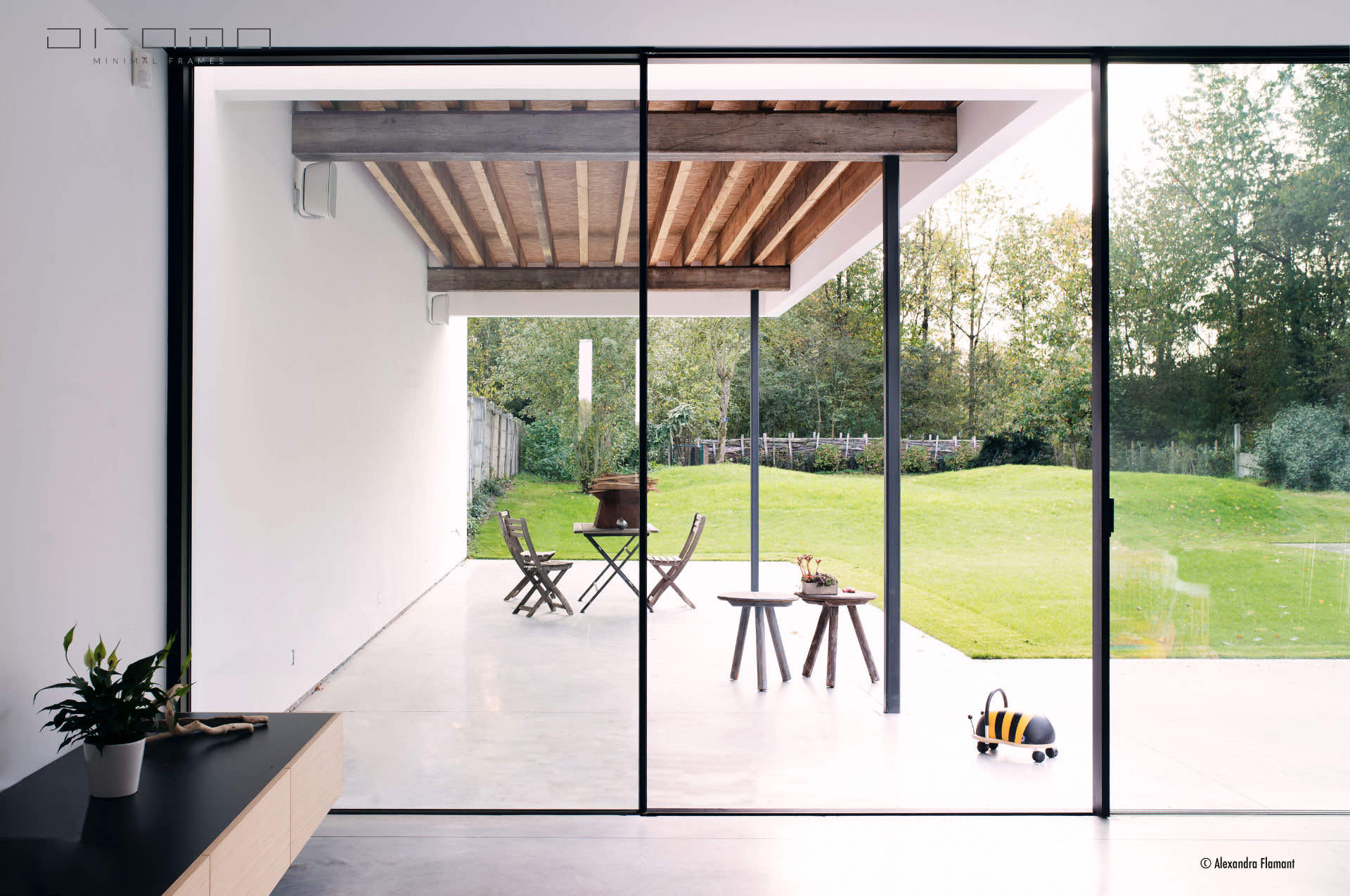 Choose Arkay Windows as your Door Manufacturer
Whether you're a homeowner looking to replace a single door within your property, or a trade customer interested in our Arkay installer scheme, as your local door manufacturer, we will provide you with only the highest quality of aluminium or uPVC doors.