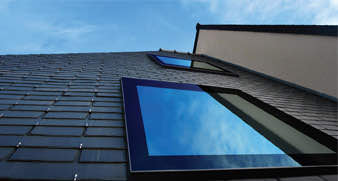 The InfiniLIGHT roof light is an exceptional product that can inject natural light into a London property whilst maintaining privacy away from neighbours or nearby properties. Offering maximised light emittance, both night and day, the InfiniLIGHT lets you enjoy the sky above without...

Bi-fold doors offer the ability for you to watch the world unfold with stunning panoramic views and a seamless connection between the indoors and outdoors. Created using high quality and premium materials, the UniFOLD and ALuK BSF70 bi-fold doors offer a versatile solution that can open up entire...

If you're looking for super slim sliding doors in London that provide minimalist appeal and a seamless connection to the outside, you'll be enthralled by the InfiniGLIDE6. Created using premium grade sleek aluminium that blends into the property it's being added to, you can enhance the...