SCHUCO ASS 70 FOLDING DOOR
You can enjoy elegant views with SCHÜCO Bi-Folding Doors that can open up entire walls of a building to invite the outdoors in.
SCHÜCO Bifolding Doors have bi-fold panes that are thermally insulated giving a high level of transparency – different requirements can be met for example the option of a flush threshold profile provides an easy access entrance.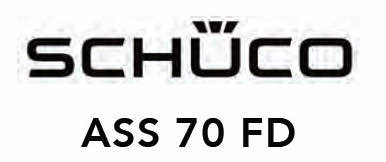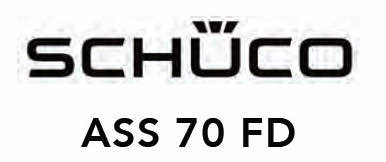 Suitable for use in public and residential properties
Narrow face widths from 120mm
Can be used for balcony glazing
Glazing thickness 6-45mm
Wide choice of colours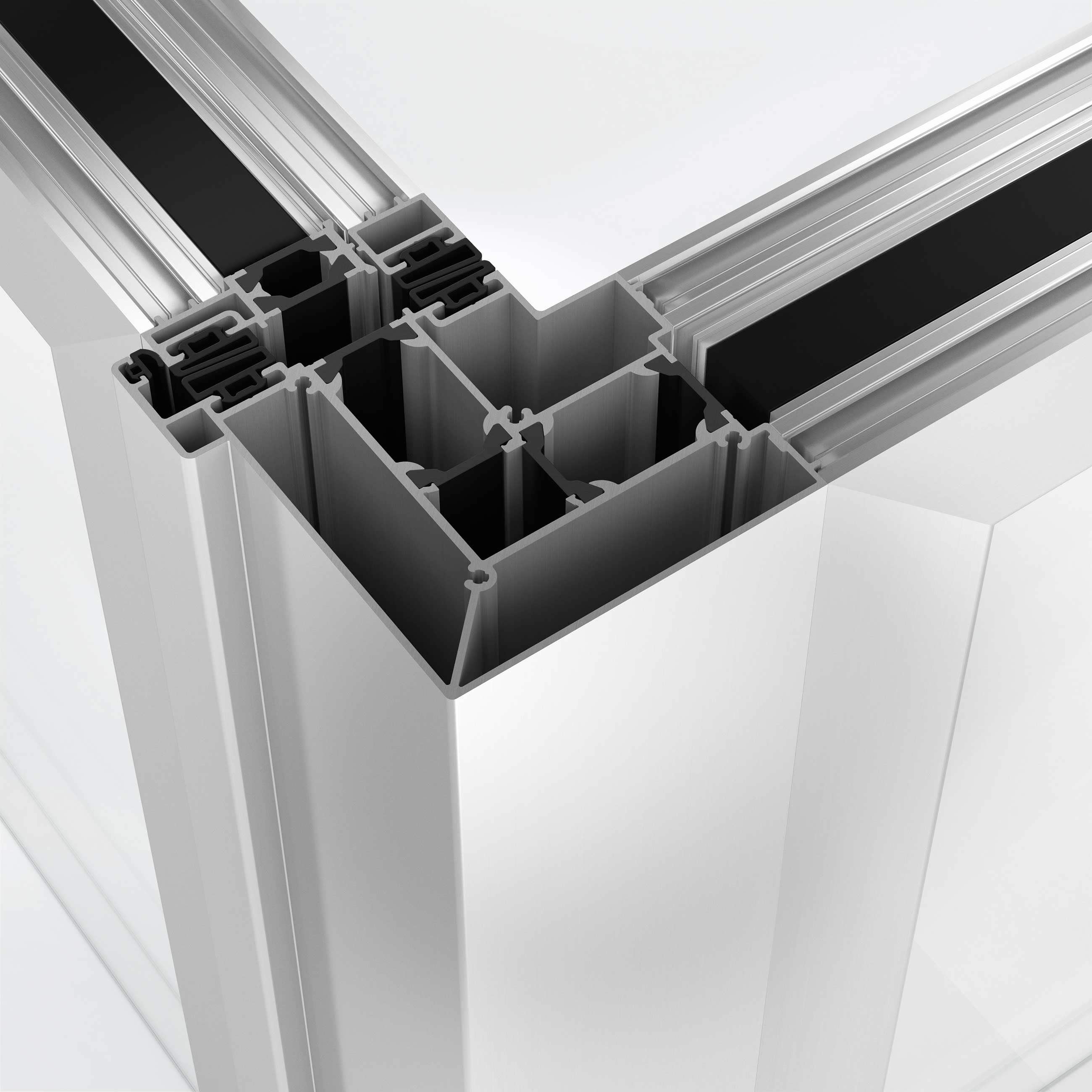 TECHNICAL SPECIFICATION
SPECIFICATION
| | |
| --- | --- |
| PROFILE DEPTH | 70 mm |
| GLAZING THICKNESS | 6-45 mm |
| GLAZING METHOD | Beaded |
| SECURITY | PAS 24 |
| MINIMUM SIGHTLINE | 120mm |
SIZE LIMITS
| | |
| --- | --- |
| MAXIMUM HEIGHT | 3000mm |
| MAXIMUM WIDTH | 1200mm per panel |
| MAXIMUM WEIGHT | 100kg per panel |
PERFORMANCE
| | |
| --- | --- |
| U-VALUE | From – 1.6 W/m²K |
| AIR PERMEABILITY | Class 2 |
| WATER TIGHTNESS | Class 9A |
| WIND RESISTANCE | Class C3 |
Innovative Technology
Click To Learn More
Folding Sliding Systems with Smooth Operation and Ease of Use
The Schüco ASS 70 FD is a folding sliding system that offers additional design options as it features a 90° corner opening with a flat and thermally insulated floor threshold. With a choice of elegant handle and hardware accessories, it results in a beautiful finish.
The Schüco ASS 70 FD is renowned for its water tightness, with a low threshold that makes it suitable for ease of access for both residential and commercial purposes. We offer these superb aluminium bi-folding doors to a range of industries including architects, builders and for residential projects.
With ultra-slim frames, these doors are unrivalled when it comes to other bi-fold doors available on the current market. With a list of benefits and features and without having to compromise on functionality over form, they are an excellent choice for a high end bi-fold door solution.
With effortless precision rollers meaning that the operation of these bi-fold doors are smooth and easy to use, you can choose whether you want inward or outward openings and can have up to 16 panels on each door if you so wish.
You can take a look around our showroom with this clever virtual reality tour. Take a look at some of the products and samples we have available for you to come and see.
Take a look at our videos below which showcase our products. Here you'll see the stunning functionality that the Schüco ASS 70 FD delivers.
Be Unique
Click To Learn More
Tailor Made Aluminium Bi-Fold Doors to Suit any Project
Our bi-fold doors are available in a large choice of RAL colours so that you can tailor them to blend seamlessly with existing décor and styles. You can opt for dual colours with the exterior in one colour finish and the interior in a different shade that best suits the inside of the property.
Our Schüco ASS 70 FD bi-fold doors are created using premium grade materials which ensures top quality and high performance. You can enjoy the ultra slim 120mm door to door face width to benefit from a contemporary and modern appeal that provides a focal point for any room.
As well as providing a stunning aesthetic, you can enjoy excellent thermal efficiency values as well as complete peace of mind about the security of your premises. With advanced engineering and innovative design, these door systems have an edge over their counterparts currently available on the market.
The system can be thermally insulated for improved energy efficiency levels, providing a cost-effective product that makes for a worthwhile investment. A turn ad tilt opening vent provides ventilation on the exterior of the frame, with intelligent and clever design that focuses on the small details.
Below you'll find our bifolding doors brochures which contain technical information and specifications that you can download for offline purposes. Peruse our product brochures and feel free to get in touch with any questions or queries that you may have.
All Year Round Beauty
Click To Learn More
The Benefits of Bi-Fold Doors
Bi-fold doors such as the Schüco ASS 70 FD model allow you to have entire walls that are glazed that can be opened fully to incorporate the outside with the inside. During the warmer months you can pull open the bi-fold doors in a concertina effect and have them stack neatly to the side either inside or outside of the room.
In the colder months these bi-fold doors insulate your property against harsh conditions and moisture. Keeping the property warm and dry, with a regulated temperature that is easily maintained. Our Schüco ASS 70 FD bi-folds are high performance all year round.
Some of the benefits of the bi-fold door include the following features to name a few: Attractive design with radiused profile edges, EPDM glazing gaskets with discreet gasket lips preventing black borders, flush fitted glazing bead, drainage at the lowest point of the profile and large front chambers ensuring the best resistance to driving rain.
The door leaves roll silently on high quality roller carriers so that you can enjoy a noiseless and smooth gliding sensation when operating them. The door leaf stack folds easily with minimal force and can slide to the left or right depending on your preference.
Get a Quote Today
---
You can contact us today for a free quote for your door needs today. Whether you're looking for the Schüco ASS 70 FD bi-fold door model to be implemented into a residential or commercial project, we can assist. Simply visit our contact page and fill out our online contact form. A member of our expert team will be able to answer any questions you may have. We are happy to recommend or advise on the most suitable products for your needs and requirements.
Get My Quote
View Our Gallery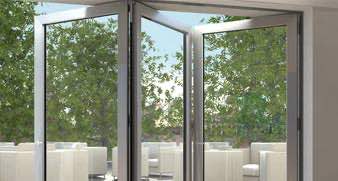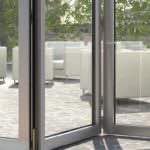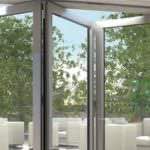 FAQs
Room Dividers
Compact
Slimline
Are the Schüco ASS 70 FD bi-fold doors effective as room dividers?
Our bi-fold doors are extremely effective room dividers, adding emphasis to a room or area and creating the illusion of more space with increased natural light and a seamless connection between two spaces. Whether you want them as dividers between rooms or as an entrance or exit to a property or premises, they're the ultimate choice.
Do the Schüco ASS 70 FD bi-fold doors take up much space?
Our bi-fold doors take up a minimum amount of space and are a compact solution for any property type. Whether you have a large amount of space available or something more restricted or limited, the Schüco ASS 70 FD bi-fold door model can help create a solution that is refined as well as practical.
Are these aluminium bi-fold doors slim line?
The Schüco ASS 70 FD bi-fold door model uses the latest mechanical engineering and state of the art design. They are premium bi-folding doors offering a slimline aluminium profile that is flawlessly fabricated and allows for a large glazing to frame ratio. This results in unobscured views, a contemporary and high end result that can be tailored to your exact needs and requirements.