UNIFOLD+
Watch the world unfold. The effortless UniFOLD® bifold doors from Arkay Windows.
With just a 120mm, glass-to-glass sightline, the contemporary UniFOLD® bifold doors will open up your room to the light and bring the outside in, creating a functional, open space for living, working and entertaining.
UniFOLD is a registered trade mark of Arkay Windows Ltd, registered in the UK under trademark number no: UK00003550231. UniFOLD+ is a registered trade mark of Arkay Windows Ltd, registered in the UK under trademark number no: UK00003550219.


PAS24: 2016 - Yes. Option available on request.
Modern Square Look
Slim Contemporary Profile
Colour-Matched Hardware
Single or Dual Colours. All RAL Colours.
Fully Openable Corners
Double or Triple Glazing
Multi-Point Locking
Very Large Panel Capabilities
Fully Adjustable Jamb Option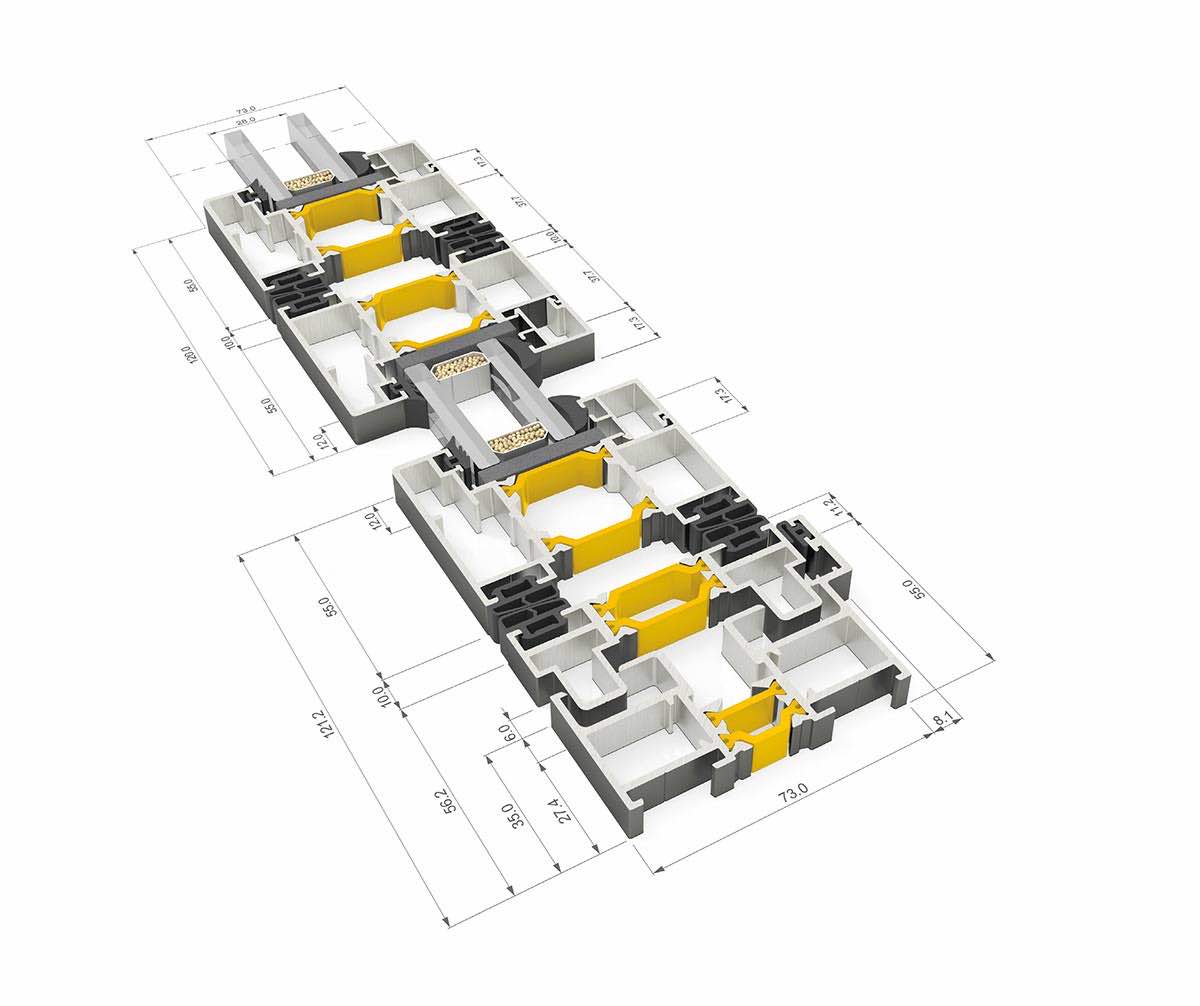 TECHNICAL SPECIFICATION
SPECIFICATION
| | |
| --- | --- |
| FRAME DEPTH | 73 mm |
| GLAZING | Double or Triple Glazing |
| GLAZING METHOD | Internally Beaded |
| MINIMUM SIGHTLINE | 120 mm |
| FINISHES | Single or Dual. All RAL Colours |
PERFORMANCE
| | |
| --- | --- |
| U-VALUE | 1.4 W/m²K |
| AIR PERMEABILITY | Class 4 |
| WATER TIGHTNESS | Class 9A |
| WIND RESISTANCE | Class A3 |
| PAS24: 2016 | Yes (Optional) |
| ENHANCED SECURITY | Multi-Point Locking |
| | |
SIZE LIMITS
| | |
| --- | --- |
| MAXIMUM PANEL WIDTH | 1200 mm |
| MAXIMUM PANEL HEIGHT | 3000 mm |
| MAXIMUM PANEL WEIGHT | 120 kg |
THRESHOLD HEIGHT
| | |
| --- | --- |
| STANDARD | 55 mm |
| DEEP | 67.5 mm |
| LOW | 40 mm |
| ULTRA LOW | 20 mm |
Discover
Click To Learn More
An Aluminium Folding Bi-fold– With a Difference
The modern and inexpensive UniFOLD® / UniFOLD®+ is a market leading system that is bespoke designed to give maximum carry capacity whilst offering ultra slim sightlines and large glazing panels with less frame. The profiles are easily assembled with your choice of opening and closing configurations. The contemporary aluminium bifold doors can open outwards or inwards to best suit the space around them.
The sash and outer frame offers exceptional thermal efficiency, providing high performance and stunning aesthetics. With the ability to tailor the doors to the project it is required for, the UniFOLD® / UniFOLD®+ is a unique solution that stands out from other bifold door designs currently on the market.
Exuding elegance and flair, these affordable aluminium bifold doors are easy to operate and fit. They add kerb appeal to any residential or commercial property they are installed into, becoming a focal feature as well as useful piece of functionality for opening up a room.
The folding element of these folding doors means that they are compact and don't take up too much floor space. Neatly stacking to the side in a concertina, they operate in a smooth sliding movement which is noiseless and easy to use. The UniFOLD® features a non adjustable jamb, whereas the UniFOLD+® features an adjustable jamb that allows for easy installation and maintenance.
Use our virtual tour of our showroom to take a look at the range products and samples – including UniFOLD® / UniFOLD+® contemporary bifold doors we have available for you to invest in. With a large range to preview, you can get an idea of the products and services you require for your latest project.
Here you can see how the modern UniFOLD® / UniFOLD+® performs, with an easy operating system that glides open and closed with minimal hassle. The quality of these contemporary and slimline aluminium folding sliding doors is unrivalled on the market and benefits from high performance functionality as well as stunning aesthetics.
Be Unique
Click To Learn More
Slimline Aluminium Bi-fold Doors that are Bespoke Made for your London or UK Project
Choosing the  UniFOLD® bifold door adds sophistication and quality to a London, Kent, Oxford, Essex, or Hertfordshire property, with a range of choices and options to tailor them to your needs. Depending on your specifications and requirements, you can select both single and dual RAL colours so that your Unifold® bifold door perfectly complement the décor with a choice of bespoke special finishes. You also have the option to colour match the hardware of our modern UniFOLD® bifold doors to the frames.
As your local bifold doors manufacturer, we know that security is a priority for any project and our UniFOLD® bifold doors have concealed shoot bolt, multipoint locking with a single point handle that delivers peace of mind. There is also the option to have key locking if preferred. Your magnetic door holders offer a range of possibilities to choose from.
There is a long list of configuration options so that you can decide exactly how the folding sliding doors open, close and operate. This gives you more flexibility in terms of the space they are being installed into and what their main purpose is. Whether you choose to have the doors open to stack inwards or outwards, you can select the most suitable configuration for your London property.
The ultra-smooth bottom running means that our UniFOLD® bifold doors are noiseless when in operation, making them simple and easy to use, with safety features inbuilt as standard. Our contemporary UniFOLD® bifold doors is PAS24:2016 tested.
Take a look at our product brochures including the UniFOLD® bifold door. Here you'll find images and technical specifications for your project. If you have any questions, simply get in touch and a member of our team can answer any queries you may have.
Add Value
Click To Learn More
The Benefits of UniFOLD Bifold Door
The UniFOLD® / UniFOLD+® is a highly sought after UniFOLD bifold door due to its versatility. Make a room multipurpose by adding these contemporary aluminium folding doors to open up an entire wall to add a seamless connection between the inside and outdoors. A dining room can become an alfresco experience with the doors open wide, or a living area can become a never ending playground for a young family. There are a number of options and a range of purposes our UniFOLD® bifold doors can provide to a London property.
Adding our UniFOLD® bifold doors to a London property will allow for increased natural light and unobstructed views of the outside. This is beneficial all year round, with the doors open in the warmer months you can enjoy the feel of a more spacious room with cohesion between the interior and exterior. In the cooler months, you can close your doors and still enjoy scenic views of the outdoors and watch the seasons change from the comfort of your home.
The UniFOLD® / UniFOLD+® door adds an inviting appeal to a building whether it is residential or commercial. For commercial properties such as shop fronts, the doors sliding and fold neatly to the side in a compact concertina. This is especially useful for restaurants or cafes that have an outside seating area, patio or decking for their customers to enjoy. Our UniFOLD® bifold doors allow for easy access in and out of the building.
A large benefit of our Unifold® bifold doors is that they provide excellent thermal efficiency, particularly in the winter months for your London property. Trapping warm air inside your London property, your carbon emissions decrease and helps a building be more eco-friendly. The UniFOLD® / UniFOLD+® door delivers on performance and functionality as well as beauty in design and aesthetic.
Get a Quote Today
---
You can contact us today for a free quote for your bespoke Unifold® bifold door needs. Whether you're looking for the UniFOLD® / UniFOLD+® system to be implemented into a residential or commercial project, we can assist. Simply visit our contact page and fill out our online contact form. A member of our expert team will be able to answer any questions you may have. We are happy to recommend or advise on the most suitable products for your needs and requirements.
Get My Quote
View Our Gallery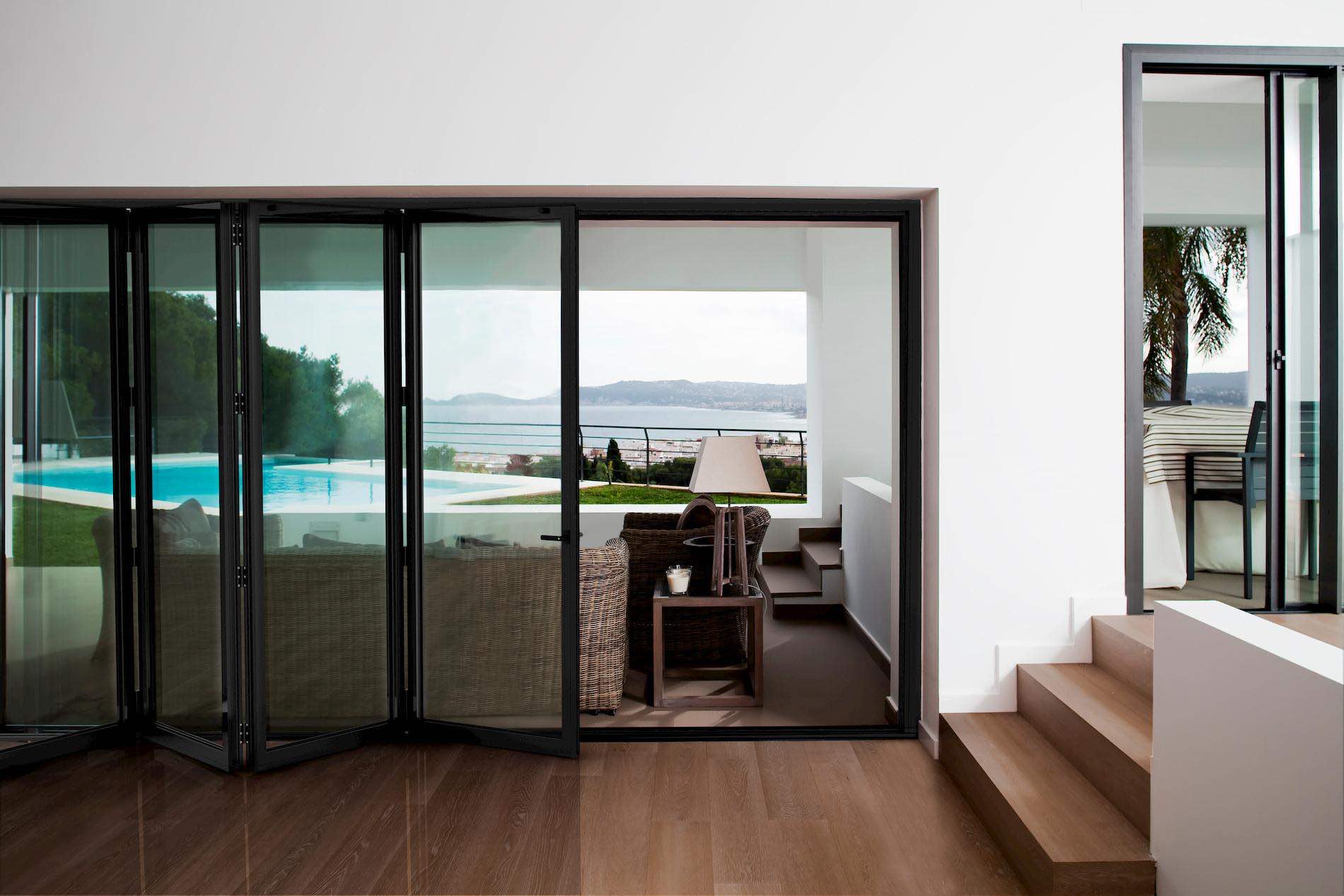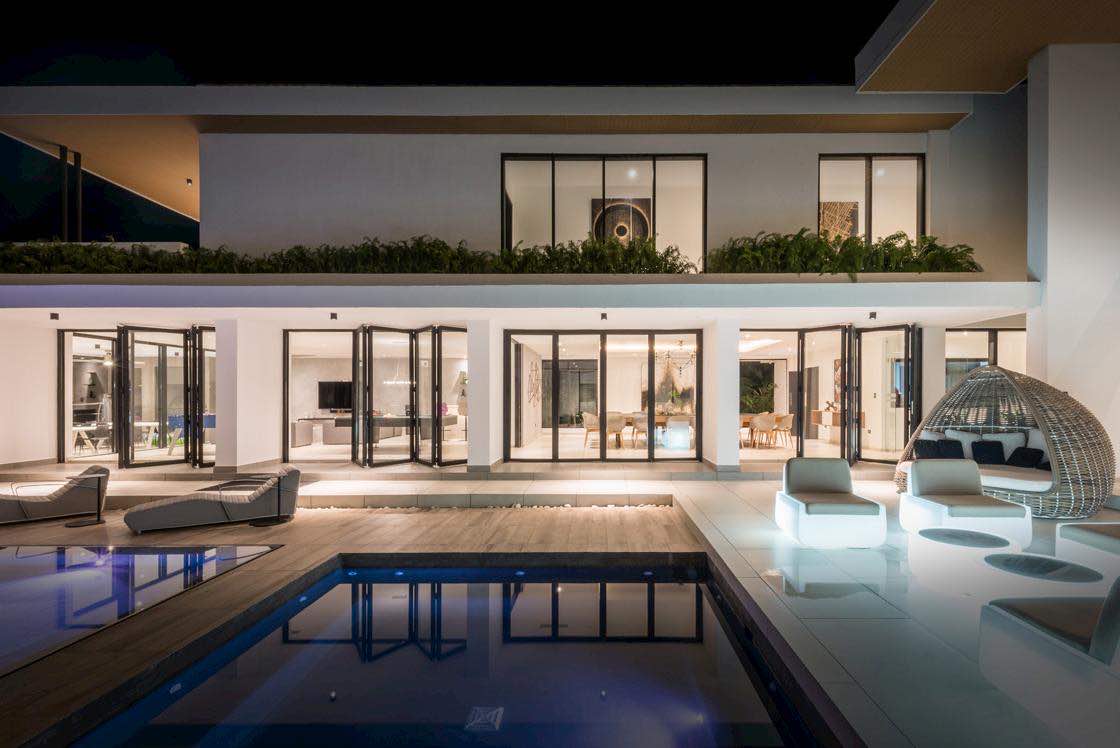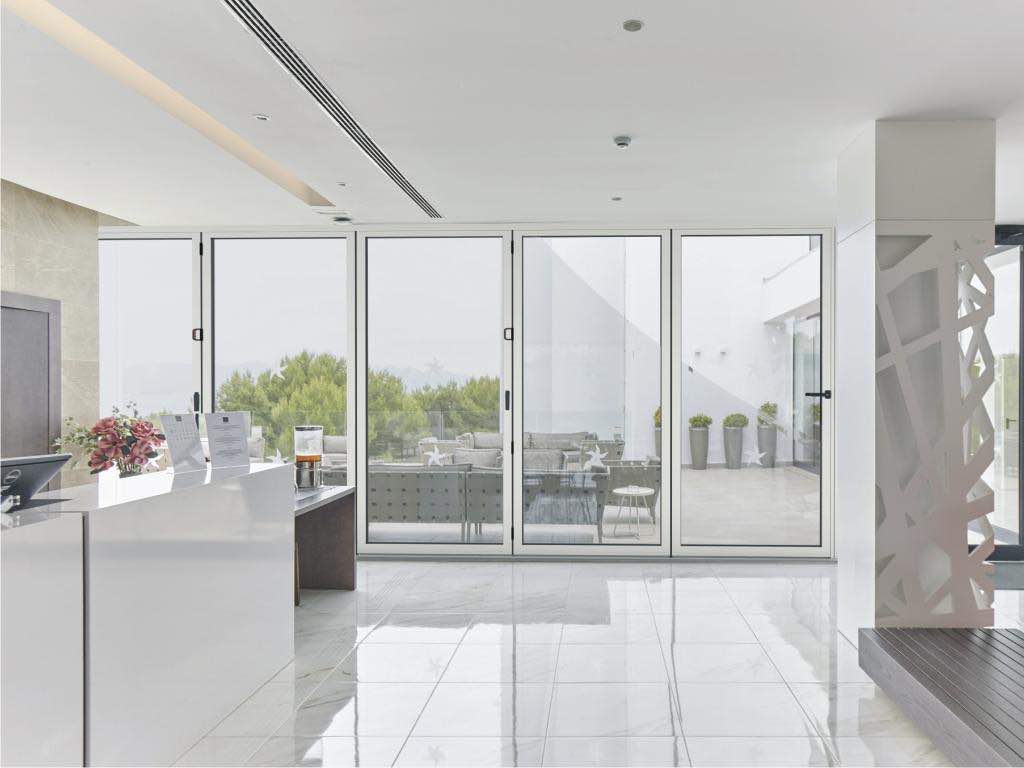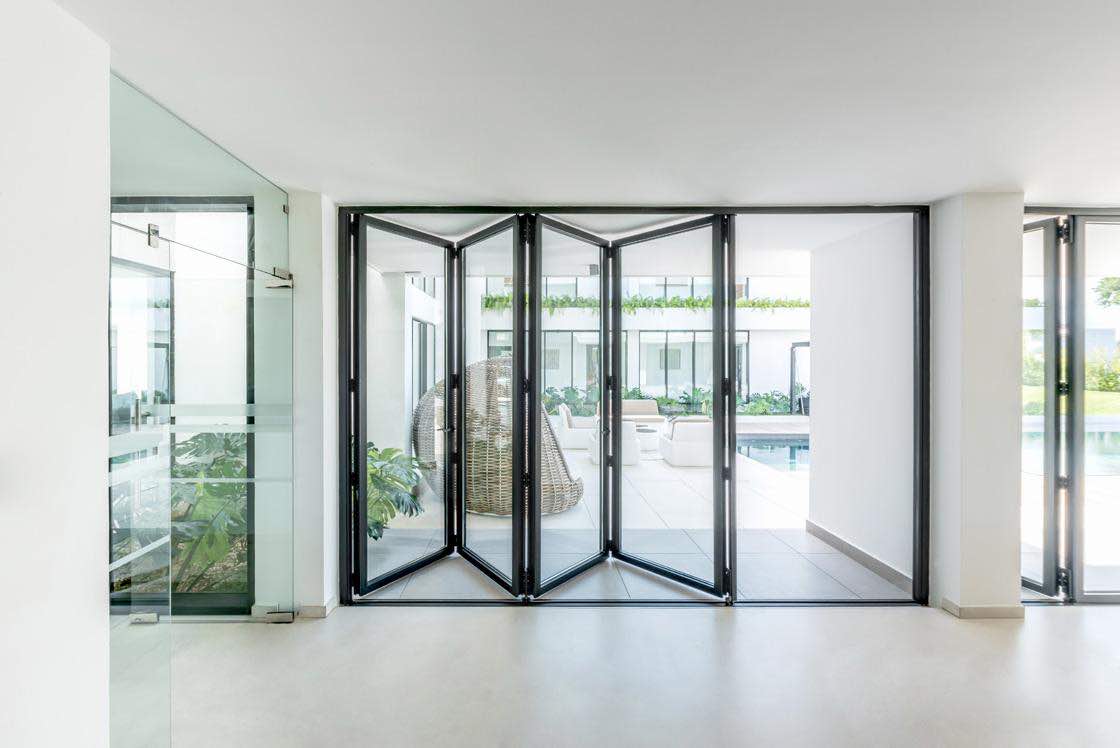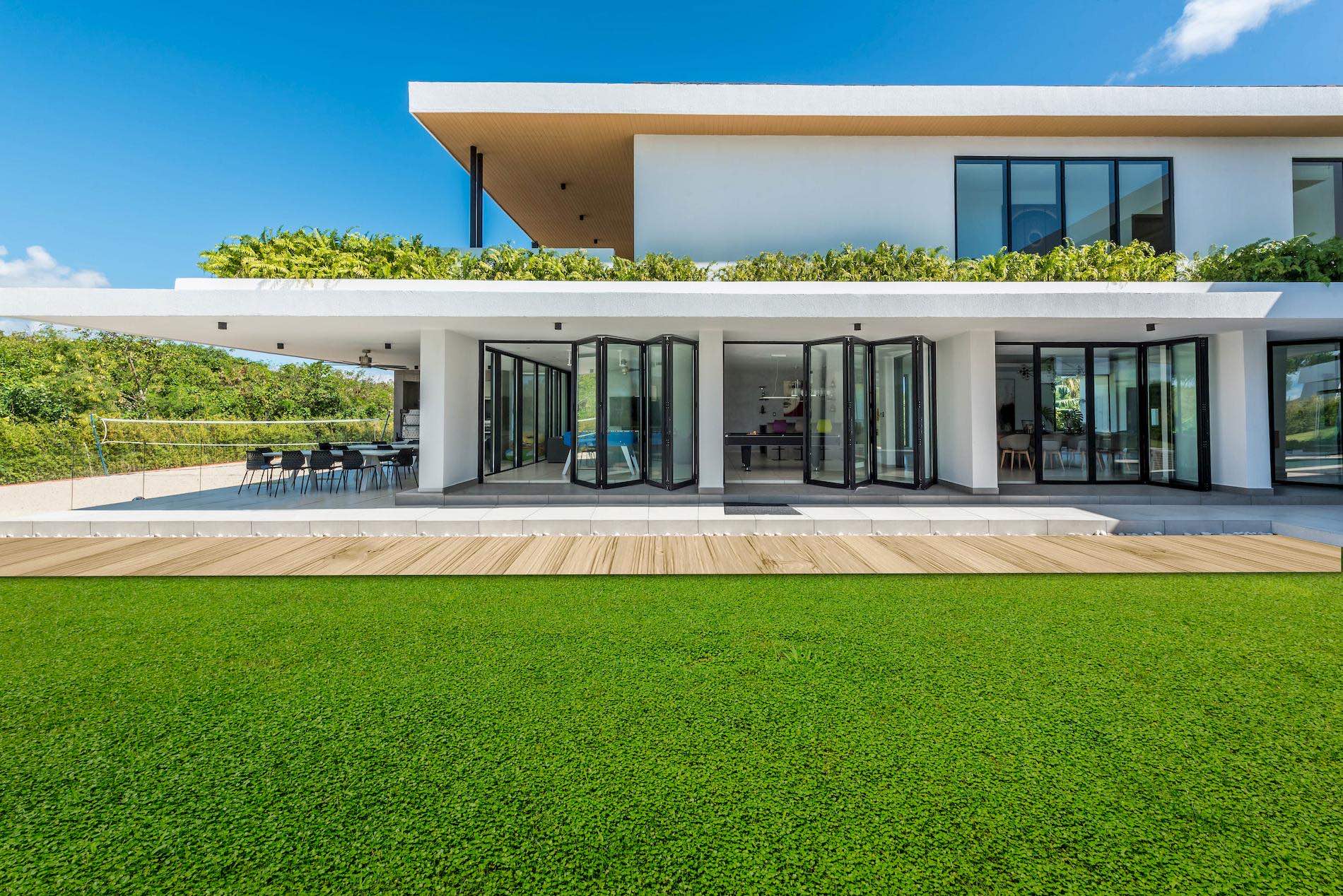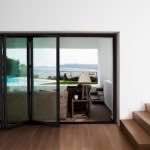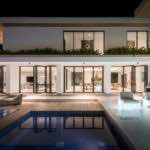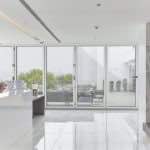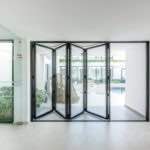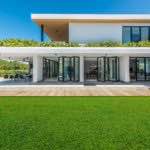 FAQs
Operation
Customisation
Advantages
Are the folding and sliding doors easy to open and close?
The Unifold® bifold door is exceptionally easy to open and close with a smooth and noiseless gliding functionality that is simple to operate. The track makes it easier to open and close the folding doors as and when you need them, with a number of threshold options based on your individual project requirements and specifications.
What options are there in terms of customisation?
You can select the number of panels, the height and width, threshold level, opening and closing configurations, colour and finish, hardware, accessories and more. This is a truly unique folding door solution that is bespoke made to your project and is created specifically to suit your needs.
What advantages does a sliding folding door over a traditional sliding door?
Our Unifold® bifold door creates a focal point in a room that is quite the spectacle. As well as offering an attractive aesthetic, the functionality is what sets them apart from the traditional sliding door. Opening into a concertina and stacking neatly to one side, they are a popular choice among architects and developers looking to add something striking, secure and high performance.