NEW: The AluK 58BD HI Entrance Door
At Arkay Windows, we invest in home improvement solutions that improve the performance and thermal efficiency of any residential or commercial property they are installed in. We assure you that the functionality and aesthetics of your home will be fully in your control.
With incredible thermal efficiency, offering double glazing doors at an incredible 1.3W/m2K U-value, and triple glazing offering 1.1W/m2K, we meet the new building regulations. If you are looking for a slim, modern stylish door that is a high quality and top of the range product, then the Aluk 58BD HI is the perfect solution.

Our new AluK 58BD HI door can reduce your energy bills every year. For more information on our incredible range of doors, fill out our quick online form and receive your FREE quote today!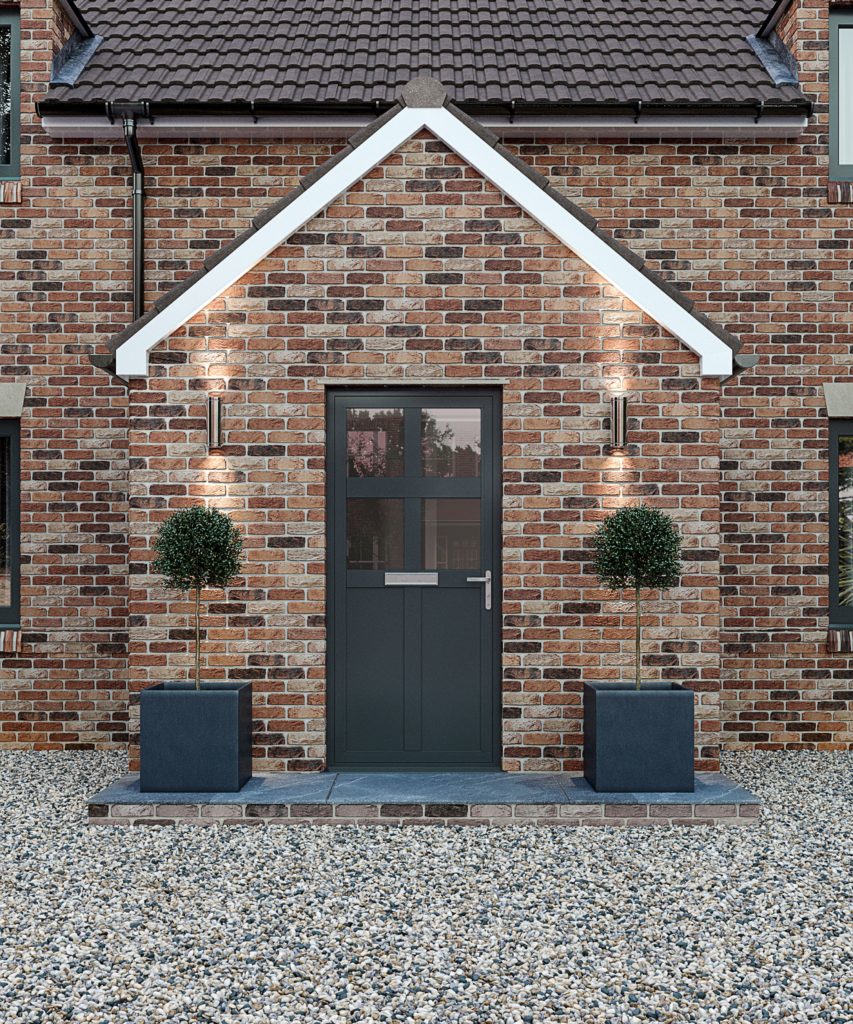 The ALUK 58BD HI Entrance Door
Our stunning range of entrance doors is expertly designed to add a touch of elegance and improve the thermal comfort of your property. We are proud to now offer the effortlessly slim AluK 58BD HI door!
With triple glazing, AluK 58BD HI doors can achieve U-values as low as 1.1 W/(m2K), bringing warmth and comfort to your home. Designed with security and flexibility in mind, every door in the range is available in single and double configurations making them ideal for almost any application.
Top Benefits:
PAS24 Certified
Meets new Building Regulations
Certified under the Secured By Design scheme
Comes in a full range of colours and finishes
Available as an open out or open in
Single and double door configurations available
Our AluK 58BD HI door models perfectly combine design and functionality. Aluminium is an inherently strong and robust material lending structural integrity to the architecture and protects your home from harsh weather conditions.
All configurations provide exceptional weather performance, and are in compliance with Part L and Part M Building Regulations - this means that they are appropriate for both new construction and renovation projects.
To view all our AluK doors, simply click here!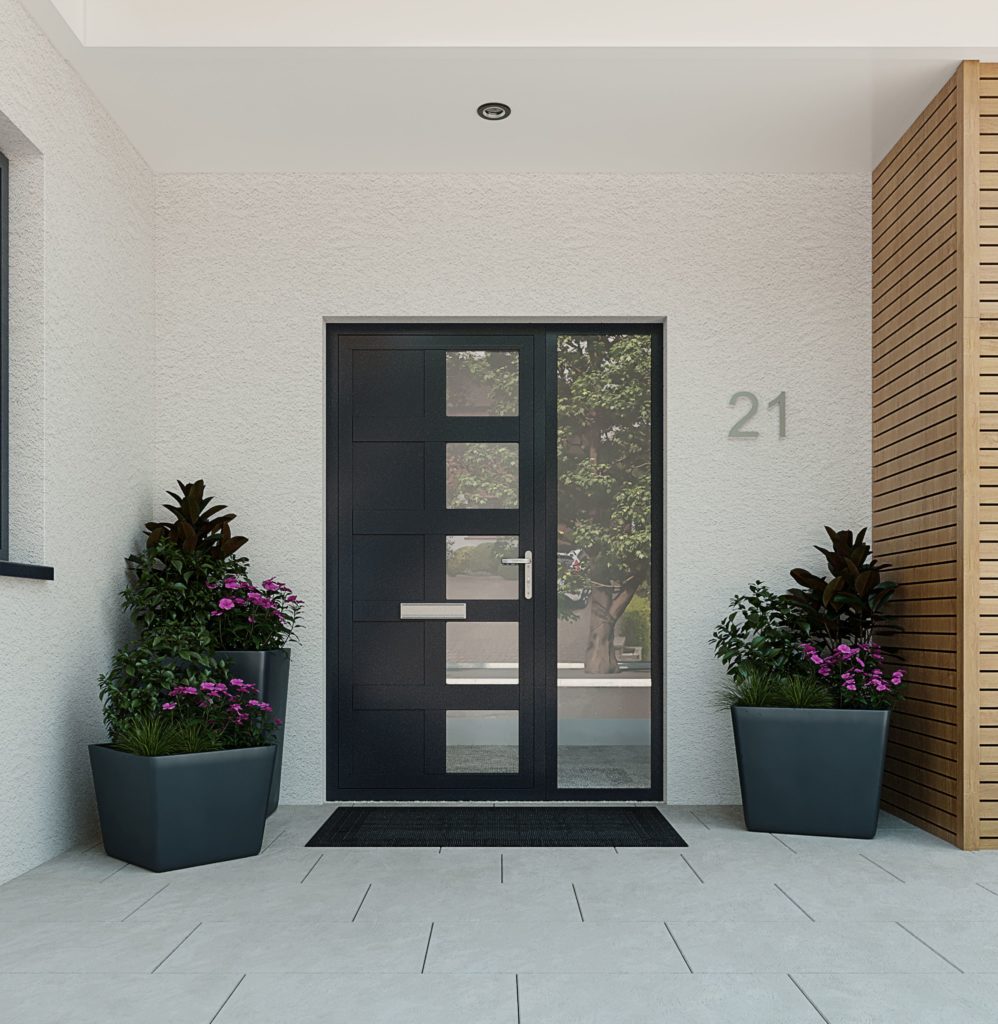 A Stylish Aluminium Entrance Door with Secure System
Our new AluK 58BD HI door system is the perfect option for residential or commercial projects because they provide a high-performance, cost-effective solution. This door system offers adaptability and versatility with its sleek design and sophisticated functionality.
The AluK 58BD HI aluminium entrance door, which was made of strong and lightweight aluminium, also has a feature to prevent unauthorised access to locking points, which heightens your home security. For those who value security, this door is the best option.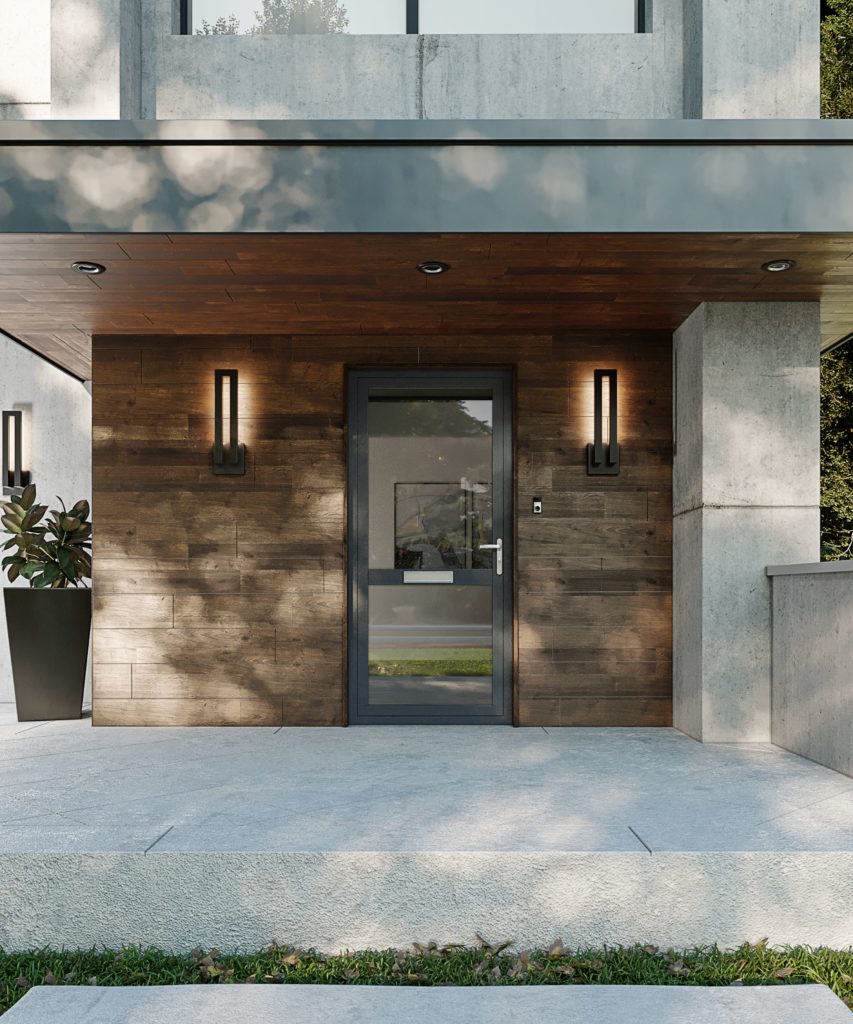 Energy Efficient Doors by Arkay
At Arkay Windows, we aim to bring innovative solutions to our residential and commercial property owners. With over 45 years of experience, we have cultivated trust and quality relationships supplying high quality and energy efficient solutions.
If you want to learn more about our doors, you can contact our experienced team by calling us on 01923 803923 or filling out our contact form. We can help you make your property warm and comfortable all year round.
We would love to hear from you soon!