ALUMINIUM DOOR SUPPLIER
Arkay Windows is a specialist aluminium door supplier with over 40 years' experience producing & supplying high quality aluminium doors.
Your Trusted Aluminium Door Supplier
Arkay Windows is proud to be an aluminium door supplier for homes and businesses across the UK. As a supplier of aluminium doors, we specialise in producing high-quality designs for a range of commercial and residential applications. We test all of our doors to make sure they perform brilliantly, and look just as good. And, with Arkay, you'll get a bespoke design for any purpose.
Whether you're interested in a new front door with Schuco or a UniFOLD door, our collection of door styles will always be bespoke to your needs. We also manufacture our aluminium door designs in London before distributing them to you as your trusted supplier. Because of this, you get a responsive, personalised service every time. Find out 5 of many reasons why you should choose Arkay as your aluminium door supplier today!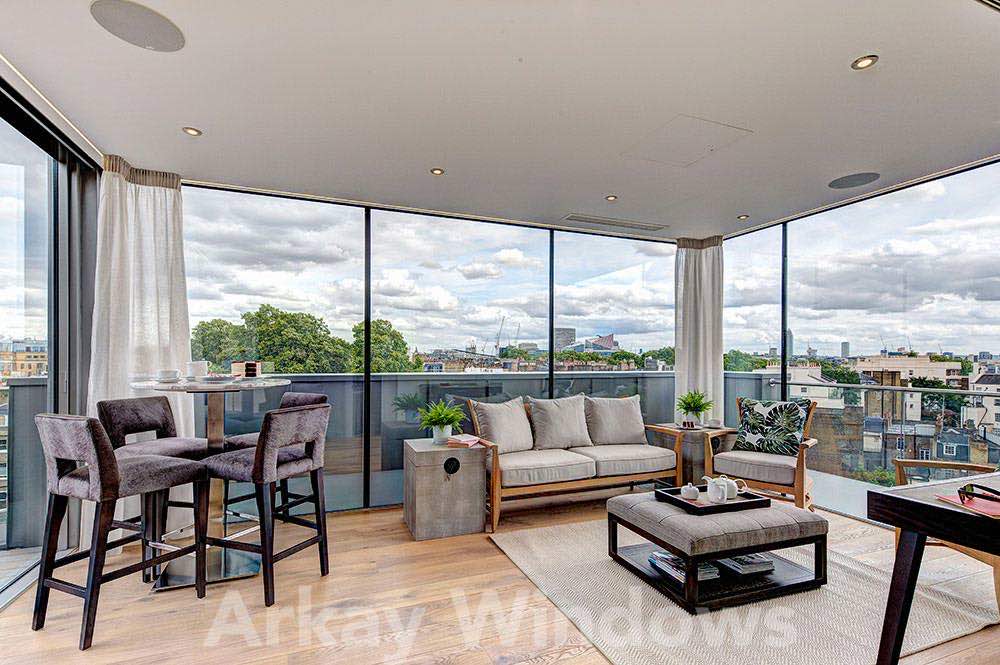 Aluminium Door Supplier and Manufacturer
We're not just an aluminium door supplier at Arkay. We also manufacture stunning aluminium doors in a range of styles for homes and commercial spaces. We use a combination of traditional production skills and more modern technology to create aluminium doors you'll love. Our durable designs will be able to perform for decades, ensuring you make an excellent long-term investment.
From there, we can become your aluminium door supplier, bringing our doors from our site to your space. We manufacture our aluminium door designs at our factory in Watford, near London, before acting as a supplier across the country. With our years of experience, you can rely on us to supply market-leading designs. Discover how Arkay is the ideal aluminium door manufacturer and supplier for your below:
What Doors do We Manufacture?
As a premium aluminium door manufacturer, you can choose from many market-leading profiles from across the UK which can be made bespoke to your clients' requirements. Are you looking to choose us as your new door manufacturer?
As a premium aluminium door supplier, we work with leading companies to only offer the best designs. All of our aluminium doors have profiles which are highly durable and have excellent performance. Our range of aluminium door styles is what makes us the ideal supplier, as all of our doors can enhance your home or commercial building. Contact us today to find out more about our aluminium door range.
AluK Door Manufacturers
At Arkay, we're proud to be one of AluK's largest door manufacturers in the UK. AluK are an experienced aluminium door designer, and they create high-quality profiles that are efficient, secure and durable for decades – without regular maintenance. We offer the AluK Luminia F82 and the AluK BSF70 bifold doors, as well as  the AluK BSC94 sliding door.
We also supply the AluK 58BD, a design that's perfect as a front, side or back door for any home. And, if you need a new aluminium door for a commercial building, Arkay is also a supplier of durable AluK commercial doors. By choosing Arkay, you can order AluK doors made-to-measure and bespoke to your requirements. As a result, you'll make the perfect investment for your needs.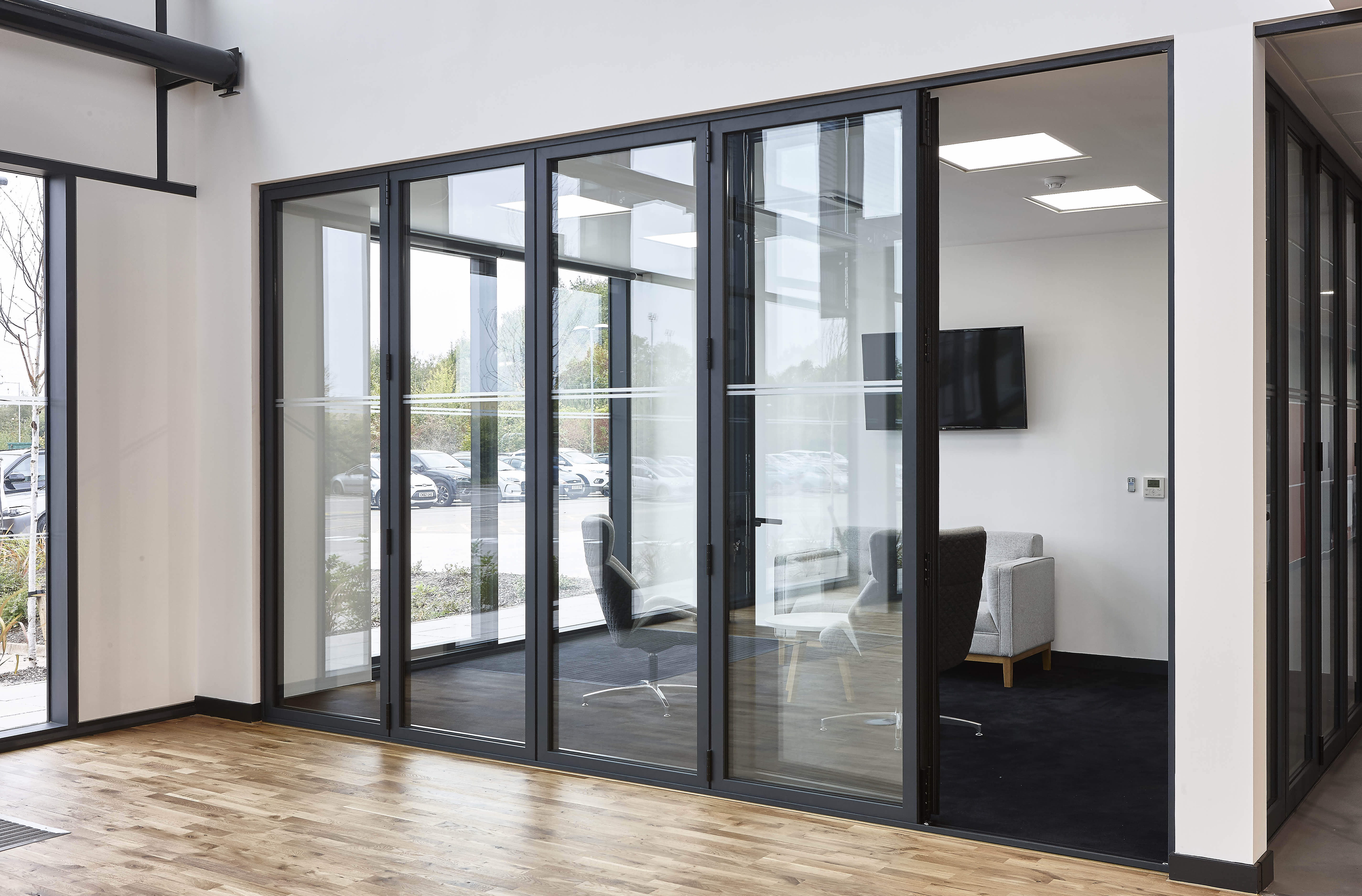 Schuco Door Manufacturers
Additionally, Arkay is proud to supply a range of aluminium doors from Schuco. Schuco is an international aluminium supplier of the highest quality, and they offer their durable profiles across several styles and designs. You can pick Schuco ADS 70 HD front doors, Schuco ASS 70 folding door and the new HD door, and Schuco ASS 50 Sliding door for your property.
As your aluminium door supplier, you'll be able to get your doors quickly. We can respond to your needs and manufacture any aluminium door to your order, making us the ideal supplier for commercial and domestic clients. By stocking Schuco's doors, we can add designs to buildings that offer slim sightlines, panoramic views and security features. Not only that, you could save on Schuco doors with us.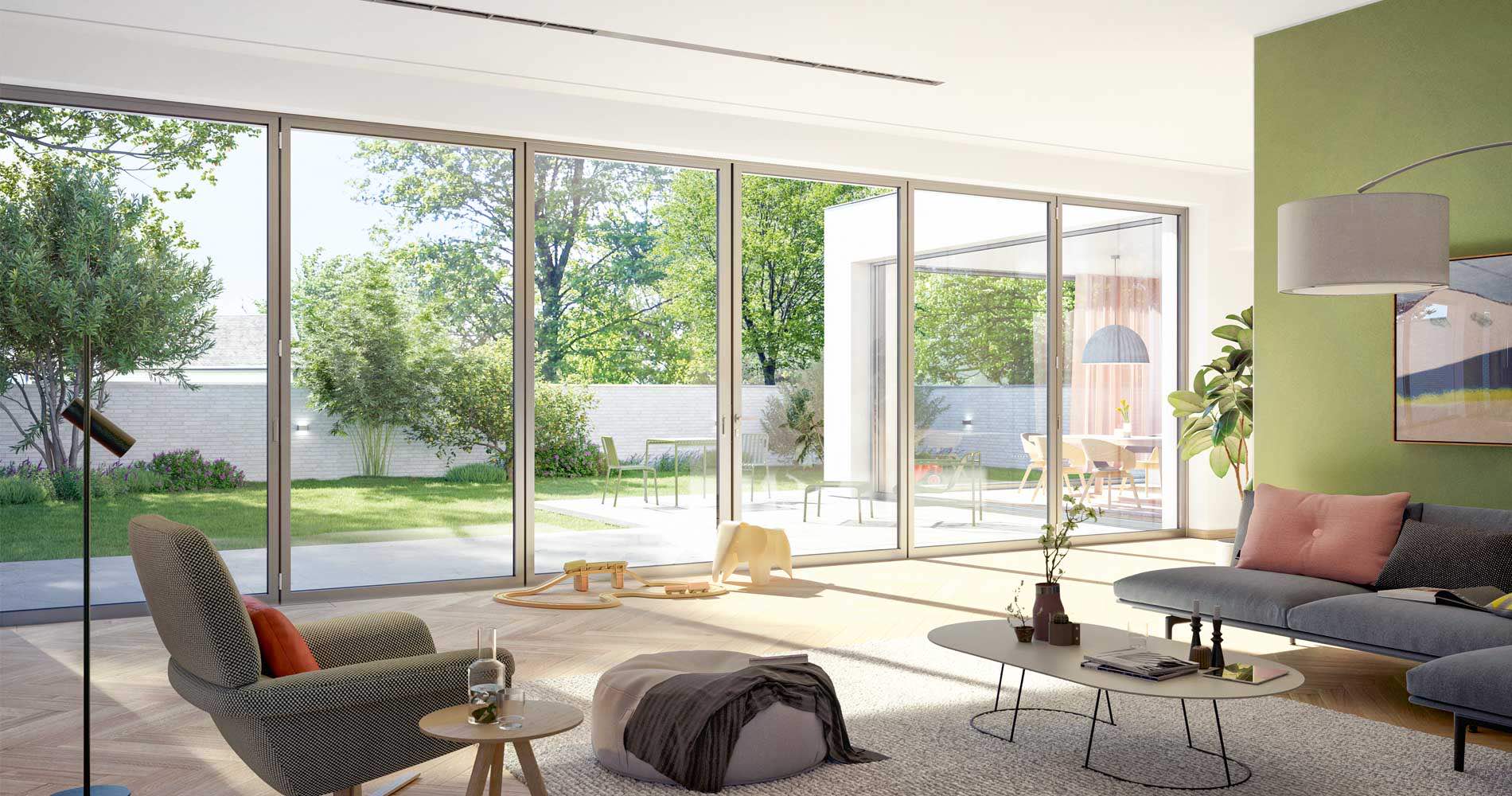 Slimline Door Manufacturers
In the homes of today, slimline aluminium door designs are becoming increasingly popular. With wafer-thin frames and full glass panels, these doors make homes and buildings feel bright, airy and modern. So, at Arkay, we've made sure that our range of aluminium doors includes slimline designs. As your aluminium door supplier, we can offer an extensive choice of options to modernise your space.
Our most popular slimline aluminium doors include a 20mm slimline door known as the InfiniGLIDE3, the InfiniGLIDE6 large scale sliding door that is perfect for new builds, and the EdgeGlide inline sliding door. And, if you're interested in bifold doors, we manufacture the modern yet affordable UniFold aluminium bifold door. We can manufacture our slimline aluminium doors as pocked or frameless designs, too.

Choose Arkay Windows as your Door Manufacturer
When you choose Arkay Windows as your aluminium door supplier, you'll feel the difference straight away. Get peace of mind with professionals who care about the work they do today.
We are a fully accredited and competitive aluminium door supplier in the UK. Speak to us about joining the Arkay installer scheme today to make us your go-to aluminium door supplier!