Aluk 58BW Flush Casement Windows, Hampshire
Offering incredible durability and modern weather resistance, our Aluk flush windows are the perfect choice to keep properties safe and secure year after year.
Arkay Windows offer market leading flush windows from AluK. They provide beautiful visuals that are ideal for all residential and commercial property styles.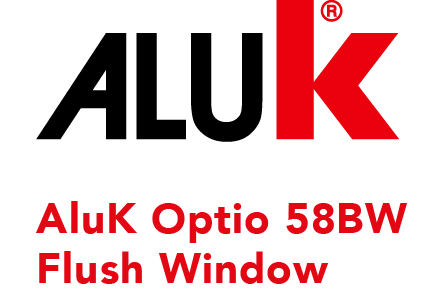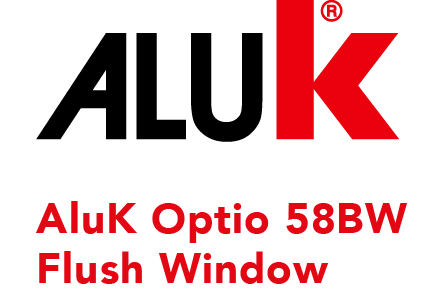 Certified under the Secured By Design scheme
Tested to PAS 24
Features integrated deep head profiles for ease of trickle ventilation
A polyamide thermal break design to improve thermal performance
Glazing options ranging between 24mm - 40mm
Available in a range of single or dual colours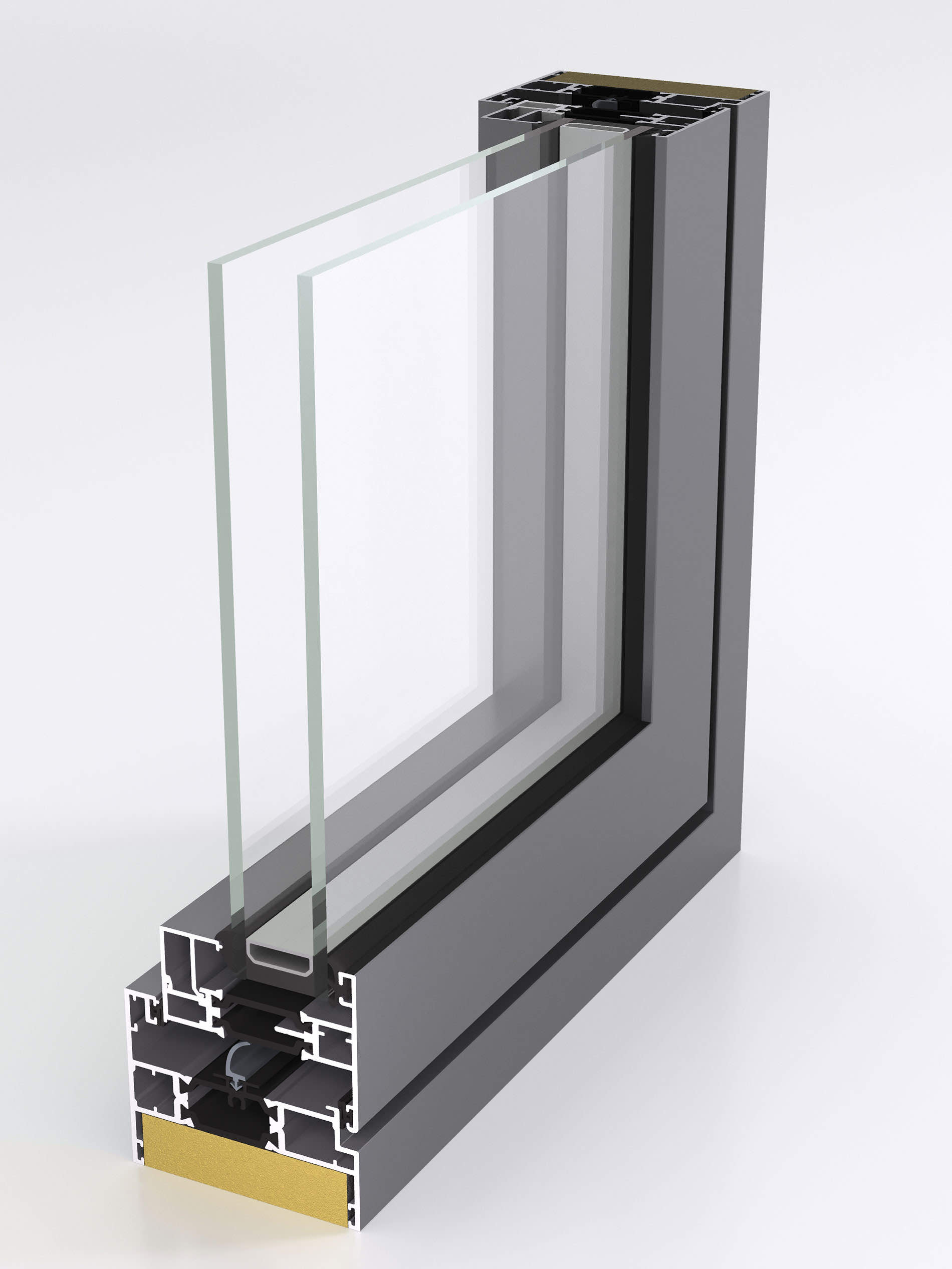 TECHNICAL SPECIFICATION
SPECIFICATION
| | CASEMENT |
| --- | --- |
| FRAME DEPTH | 70mm |
| DUAL COLOUR OPTION | |
| MULTI-POINT LOCKING | |
| GLAZING OPTIONS | Internal and External Bead |
| GLAZING THICKNESS | 24mm – 40mm |
| SIGHTLINE (FRAME TO VENT) | 75mm |
| SIGHTLINE (VENT TO MULLION) | 112mm |
| SIGHTLINE (FIXED LIGHT) | 53mm |
PERFORMANCE
PERFORMANCE
CASEMENT
U-VALUE (DOUBLE GLAZING)
1.5 W/m²K
U-VALUE (TRIPLE GLAZING)
1.2 W/m²K
WINDOW ENERGY RATING
B – C
GREEN GUIDE RATING
A Rated
ACOUSTIC PERFORMANCE
 Rw (C;Ctr) 42 (-1;-5) dB
AIR TIGHTNESS
WATER TIGHTNESS
Class 9a (600 Pa)
WIND LOAD
Class E2400 (2400 Pa)
SECURITY
PAS 24
3RD PARTY CERTIFICATION
Q-mark
SECURED BY DESIGN
Yes
SIZE LIMITS
| | CASEMENT |
| --- | --- |
| Top hung (max weight) |  35kg |
| Tilt before turn (max weight) | – |
| Side hung (max weight) | 26kg |
| Bottom hung (max weight) |  50kg (2 hinges) |
| Top swing (max weight) | – |
| Side swing (max weight) | – |
| Fixed light (max weight) | 250kg |
Built to Last
Click To Learn More
Designed with Performance in Mind
When looking to upgrade your windows, the AluK flush 58bw windows offer improved thermal performance, thus providing excellent standards of energy efficiency. Built with a unique polyamide thermal break, the profiles will trap warm air, keeping any room well insulated and comfortable to use all year long.
With U-values as low as 1.5 W/m²K, the improved thermal efficiency will help to lower energy consumption within any property. This will help keep the costs of energy bills low and therefore help to reduce your carbon footprint. Flush windows from AluK are the perfect cost effective addition.
Not only this, but the incredible weather resistance will help prevent adverse weather from damaging and causing the profiles to decay after exposure to the natural elements. To further help the profiles stay weatherproofed, the frames are finished with a unique coating that keeps the colour bright and vivid year after year.
Visit our online VR showroom tour and you can experience our incredible range of AluK flush windows. The clever online VR tour allows you to get up close with all of our products, and see for yourself the outstanding benefits they can offer.
Watch our impressive collection of product videos and you can see all the styles of windows we offer, and how they can enhance your Hampshire home.
Versatile Designs
Click To Learn More
Secure Profiles to Keep You Safe & Secure
AluK offer market leading designs that have been rigorously tested to ensure they exceed in all standards of security. They have been carefully crafted and instantly outperform other systems on the market, thus ensuring a safer solution for any property.
They come with Secured by Design accreditation. This is a police backed scheme that ensures all homes are supplied with windows and doors that meet the best security standards. This provides you with ultimate peace of mind that you're investing in the most secure flush windows.
Additionally, the AluK flush windows in Hampshire have also been tested to PAS24 standards. This again, ensures that the flush sash casement windows offer optimum security that will deter unwanted intruders and protect you and your property from any future burglary attempts.
Browse our Flush Casement Windows brochures
Offering detailed product information on all that we offer, you can gain a better understanding of all of the incredible features and benefits our AluK flush windows have to offer.
Tailored to You
Click To Learn More
Flush Windows Designed with You in Mind
When investing in any kind of property upgrade, the design is key. You want the profiles to reflect the style of property you're in and match your preferred design preferences. The AluK flush windows can be tailored using a range of bespoke customisations, creating the perfect profile that's right for you and your home.
We offer our AluK flush windows in an array of stunning colours, allowing you to create a profile that is bespoke to you and as bright or as subdued as you desire. Opt for single or dual colour options as well as specialised anodised finishes and create a style of flush sash window that is incredibly unique.
The flush profiles come in an array of different configurations. This includes Ovolo, Chamfered, Heritage, Bay Flush and contemporary styles. You can even make a decision on the depth frame, with options ranging between 58mm and 78mm.
Whichever style you opt for, the designs are incredibly flexible, so you are guaranteed to find a flush window that perfectly suits all your requirements. Arkay have a team of highly trained design consultants that will help turn your Hampshire flush windows designs into a reality.
Request A Quote
---
Invest in AluK flush windows from Arkay today and you can enjoy an exceptional range of profiles that combine modern visuals with enhanced performance. We pride ourselves on our exceptional range of aluminium products, and can even offer our other AluK windows and AluK steel windows.
To find out more about how much our AluK flush windows in Hampshire cost, request a quote today. Our expert team will be able to provide you with a personalised price based on what style of flush window you're after. You can call our team on 01923 803 923 or send us your questions via our online enquiry form.
Get My Quote