What's the Best Sliding Door?
What's the best sliding door?
Sliding doors have become a lasting hallmark of contemporary architecture, often found within modern homes that sport minimalistic aesthetics and style. Sliding doors are known for their namesake function, offering a wealth of benefits with such a simple feature. But what is the best sliding door?
Below, we will discuss a variety of doors and their respective features, styles, and benefits that they can bring to a property. Read below to find out which sliding door is the best for you.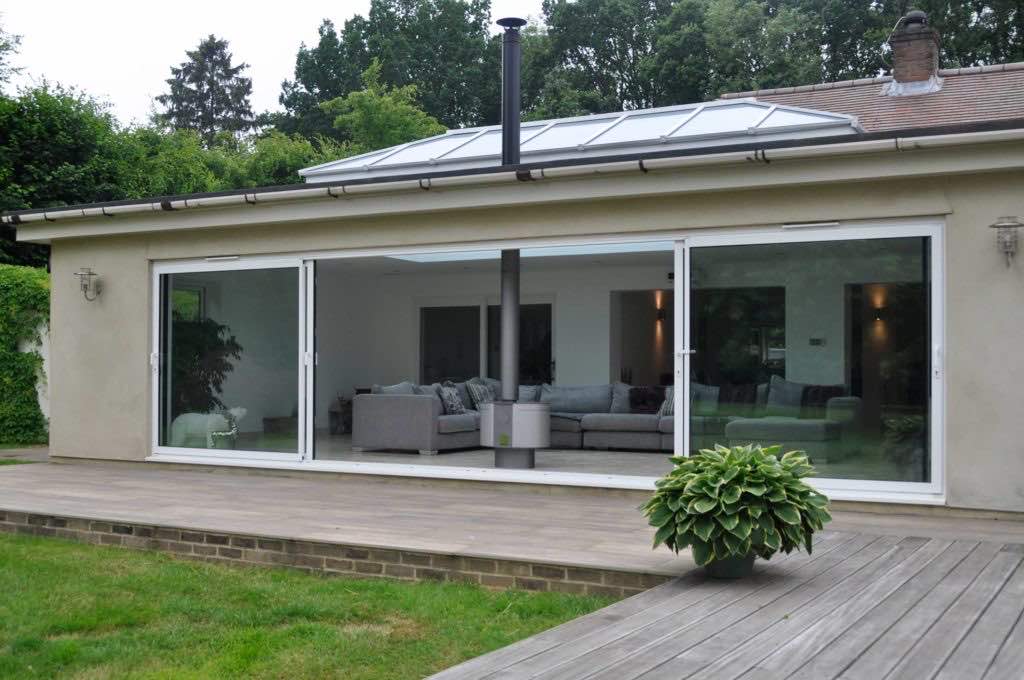 Here at Arkay Windows, we offer our EdgeGLIDE+® door. A sleek and inline property piece that offers colour matched hardware to create a seamless blend of existing functional hardware to match the style of your EdgeGLIDE+® door. Offering unrivalled levels of customisation, homeowners are capable of making our EdgeGLIDE+® their own with a wide variety of configuration options. Create a sliding door that matches your property seamlessly.
Our EdgeGLIDE+® door offers unparalleled thermal efficiency and energy conservation. By utilising its versatile system, you can enjoy a sliding door that features a thermal bridge, ensuring that your property can trap and retain the natural heat inside. Using its thermal bridge, our EdgeGLIDE+® door can prevent any unnecessary heat loss, meaning homeowners can enjoy a warm interior without the cost or aid of your central heating.
Thanks to the incredibly slim frame of our EdgeGLIDE+® doors, homeowners can enjoy a minimal border around a large, glazed panel of glass, creating an unmatched sightline that allows for equally unrivalled amounts of ventilation and natural sunlight, breathing life into your home. Illuminate your interior space with natural light, making it look and feel bigger, whilst blessing it with fresh air to reinvigorate the essence of your property.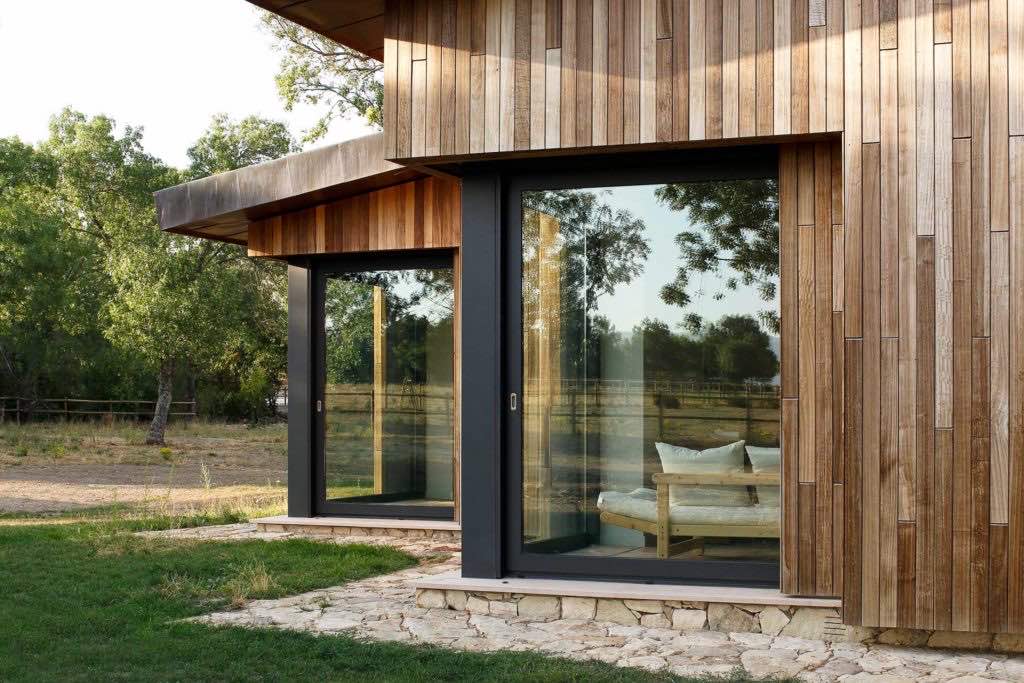 Bring a classic design to your home whilst adding a modernist touch to it. Despite being a mainstay of modern properties for many decades, uPVC patio doors continues to be an incredibly popular property piece for homeowners looking to add a contemporary style. What isn't commonly known is that uPVC patio doors offer more than just style – they offer the chance to upgrade your property's performance, security, value and, of course, style.
uPVC Patio Doors are known to be a worthwhile investment for any homeowner looking to add a high quality property piece that will enhance the aesthetics of their home without having to break the bank. Enjoy a cost-effective and low maintenance home improvement solution that can endure heavy and frequent usage. Our uPVC patio doors were designed and built to last, which is why we offer a 10 year guarantee.
Our uPVC patio doors are an incredibly versatile set of sliding doors. A perfect addition for not only your patio but your conservatory, orangery, sunroom, house extension and/or dining room. Wherever you want your brand new uPVC patio door, it can be done. Improve the performance, security and style of your respective extension or room. Enhance your property as a whole. Enjoy a home improvement solution that continues to increase your quality of life at home long after its initial installation.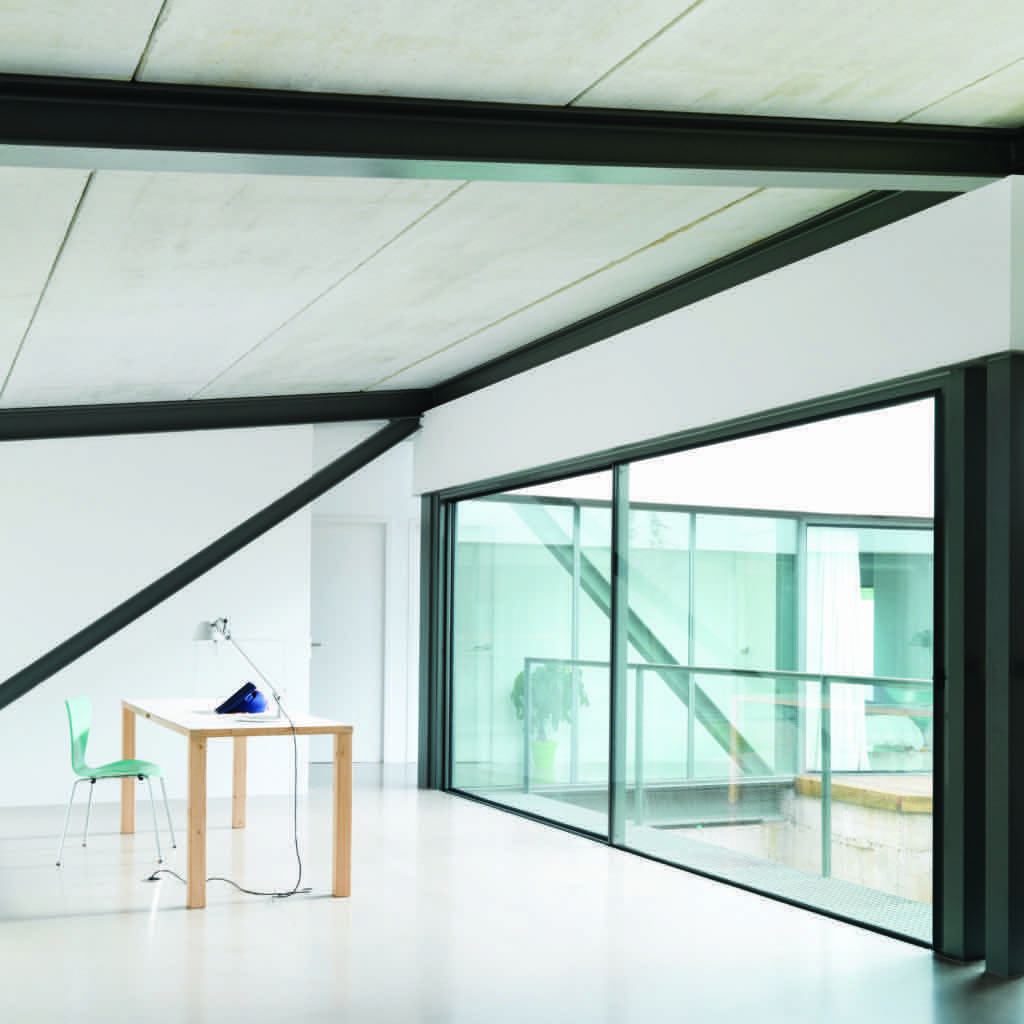 Our InfiniGLIDE 6® sliding doors offer a luxurious home improvement solution that is simply unmatched in minimalistic style and aesthetic. Enjoy an innovative sliding door that continues to push the boundaries of ultra slim patio doors. Our InfiniGLIDE 6® doors offer a virtually frameless property piece that offers completely unobstructed sightlines by utilising cutting-edge technology and advanced manufacturing techniques. Enjoy the beauty of your patio, back garden and outdoors in all its beauty.
Our InfiniGLIDE 6® doors are the epitome of sophisticated minimalism. By utilising its invisible U-profile, homeowners can enjoy discreet security hardware that ensures additional safety and enhanced home security with our two-point locking system's minimalised look. Impose reliable security without having to impose on the remarkable aesthetic of our InfiniGLIDE 6® door. Ensure that your brand new sliding door becomes the focal point of your property whilst still maintaining an enhanced level of home security.
Our InfiniGLIDE 6® door doesn't just offer unparalleled aesthetics but equally unparalleled performance. With superior thermal efficiency, your property can enjoy U-values as low as 0.7 W/m²K, ensuring a consistently comfortable interior temperature no matter how hot or cold it is outside. On top of this, our InfiniGLIDE 6® doors can keep the elements at bay, with a class 4 in air permeability, a class 7A in water tightness, a class C5 in wind resistance and achieving 42 dB Rw in maximum acoustic insulation. Look for a sliding door that will always keep your property protected.
What's the best sliding door? As mentioned earlier, there is a wide variety of sliding doors that can be argued to be hailed as the best sliding door. EdgeGLIDE+® doors provide an excellent blend of functionality and aesthetics without having to sacrifice either. uPVC patio doors offer a classic option for a modern result. InfiniGLIDE® brings an incredibly sleek and sophisticated style to any property, with an equally stunning performance. But what is the best sliding door? Here at Arkay Windows, we would argue that the best sliding door is simply up to the homeowner and their unique preferences.
Why not contact us or try out our free quoting engine today to find out more about our sliding doors?