Schüco Folding Sliding System AS FD 75
A strong and sturdy sliding door renowned for its robust and durable construction.
The Schüco AS FD 75 folding sliding door stands out with its stunning extra slim width and flush fitted outer and vent frames. It is also incredibly secure with a variety of opening and locking types that can be incorporated into its design, keeping you safe and secure in your property. The Schüco folding doors Watford system is more secure, meeting burglar resistance class RC2.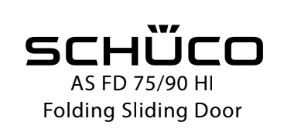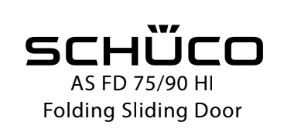 Burglar resistant up to RC2
Opening width panel up to 1,500mm
Generous clearance heights of up to 3,500mm
Max leaf weight 150KG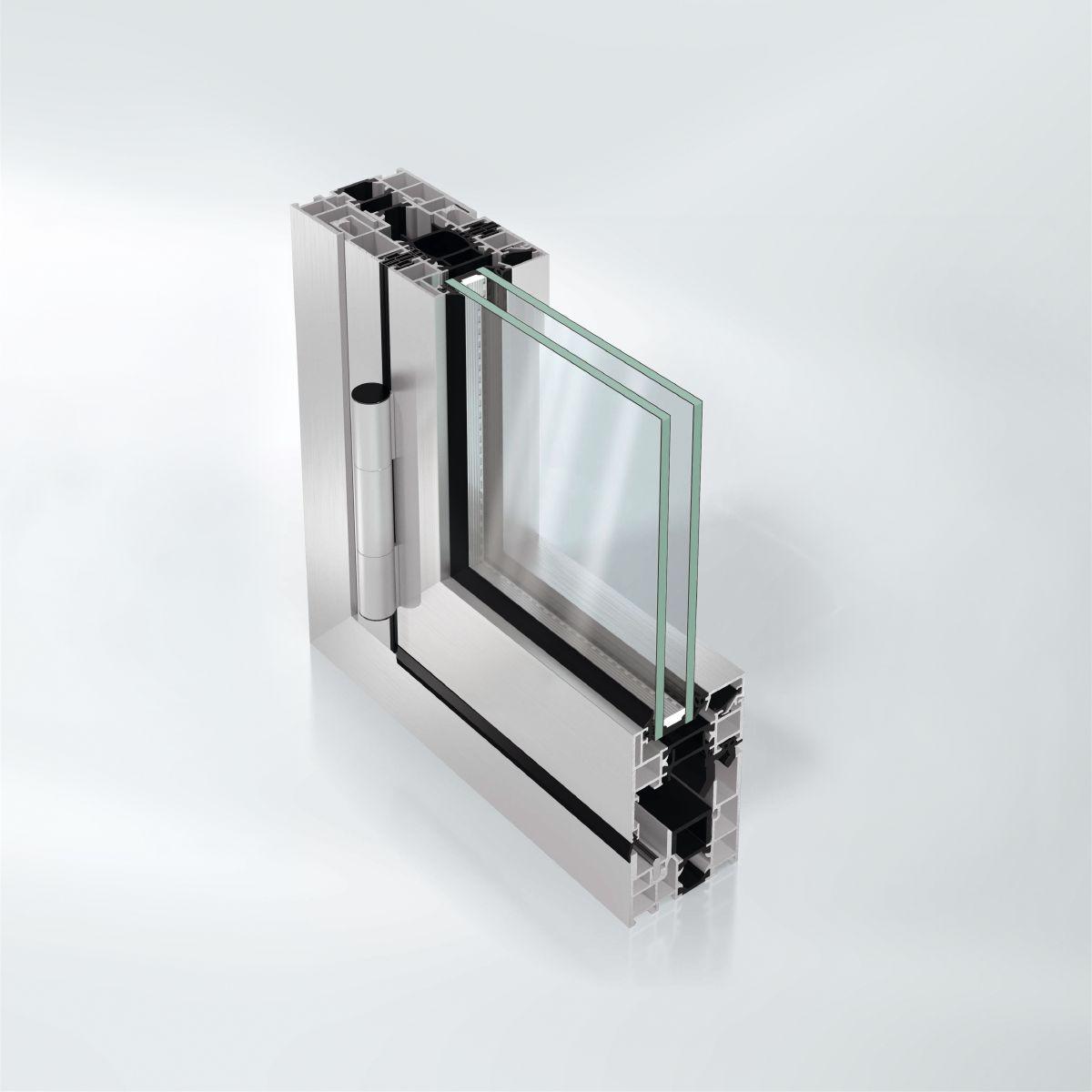 TECHNICAL SPECIFICATION
SPECIFICATION
| | |
| --- | --- |
| PROFILE DEPTH | 75-90 mm |
| GLAZING THICKNESS | 8-65 mm |
| GLAZING METHOD | Beaded |
| SECURITY | RC2/PAS 24 Approved |
SIZE LIMITS
| | |
| --- | --- |
| MAXIMUM LENGTH | 3000 – 3500 mm |
| MAXIMUM WIDTH | 1500 mm |
| MAXIMUM WEIGHT | 150kg Per Leaf |
PERFORMANCE
| | |
| --- | --- |
| U-VALUE | From 1.1 W/m²K |
| AIR PERMEABILITY | Class 4 |
| WATER TIGHTNESS | Class 9A |
| WIND RESISTANCE | Class B3/B4 |
Enjoy Quality
Click To Learn More
The Schüco Sliding Door System Offers a High Quality Performance
Schüco sliding doors are manufactured with minimal effort and require little force to open and close. The Schüco sliding door system operates silently – the doors are made with high quality rollers which guide the Schüco doors securely at the top and bottom of your Watford home.
Schüco sliding doors are easy to install because the they have various threshold types, including a flat threshold with an incredible rollover capacity, making the Schüco folding sliding door system adaptable to a wide range of installation scenarios in any Watford property.
Because of the design concept of two continuous gasket levels, these Schuco folding doors have a better seal. These provide improved watertightness and air permeability in all Watford residential and commercial buildings.
Other products have zero tolerance for installation, but these sliding doors are designed and manufactured so that we can offer assistance with installation. We will ensure that your Watford doors fit perfectly and last for many years.
You can take a look at our virtual reality tour or our showroom. We have a number of our products on show. If you'd like to visit us in person, please get in touch via our online contact form.
Take a look at our videos to take a look at why the Schüco Folding Sliding System AS FD 75 is such an excellent choice. We have a range of videos to watch of our different products and services.
Discover
Click To Learn More
Key Features:
The Schüco AS FD 75 sliding door stands out with its extremely slim width and flush fitted vent frames.

Individual designs are possible with maximum planning due to a comprehensive selection of opening and locking types.

The adaptability is enhanced by three different threshold types, including a flat threshold with high rollover capacity.

A side hung door is available as an option, and an integrated magnetic retaining catch ensures secure opening and closing of the folding sliding door.

The system is now more secure, having achieved burglar resistance class RC 2.

For all opening types, the improved sealing concept with two continuous gasket levels provides greater watertightness and air permeability values.
Take a look at the Schüco Door AS FD 75 which lists the technical information you need to know. Simply download them on your device. If you are looking for a new supplier for Schuco doors, please contact us today. We also offer a network of trusted installers throughout the UK for domestic customers.
Exude Luxury
Click To Learn More
Schüco AS FD 75 Advantages:
Corner and T-cleats can be screwed on, making installation of the outer frame simple and quiet.

Massive stainless steel tracks and rollers ensure a smooth operation of the vents.

The system is lightweight and takes up little space, allowing for rapid completion.

The top outer frame protects the guide carriers from becoming detached.

Sash frame profiles have two profile width options.
Get a Quote Today
---
For more information on our sliding doors, please contact Arkay today. We can provide you with any information you need about our Aluk, Schüco, and UniFOLD products for your Watford home. Custom pricing is also available through our online FREE quote form. We hope to hear from you shortly regarding your brand new Schüco sliding door!
Get My Quote
FAQs
Vent Types
Adaptable and Quiet
High Quality
Does the Schüco Sliding Door AS FD 75 have a variety of vent options?
Yes! Every type of folding sliding door opening can be classified into one of three basic vent types.
With a few exceptions, the insert profiles typical of folding sliding door systems for constructing vertical and horizontal stops are integrated in the vent frame profiles.
There are two vent profile widths available: 41 mm for a minimum face width of 90 mm with reduced glass edge cover and 15 mm glazing bead, or 48 mm for a maximum face width of 104 mm with regular glass edge cover and 22 mm glazing bead.
Is the Schüco Door AS FD 75 adaptable?
Adaptable:
Profiles of adjustment
A more tolerable guide carrier that is secured against removal
Reinforced outer frame profiles
Low Maintenance and Quiet:
Brand new roller carriage and sturdy tracks
2 gasket profiles with 4 drainage levels
There are no gaskets in the outer frame.
Additional locking options
Is the Schüco Door AS FD 75 high quality?
Absolutely. The Schuco sliding door system is part of our premium range, with a high end design, high quality materials, and eye catching, stunning aesthetics.
Schüco offers extremely narrow face widths of 90 mm for a thermally broken folding sliding door system. The innovative, space saving vent frame concept, involves positioning the shoot bolt and gearbox in the centre of the vent joint, allowing a 90 mm narrow face width.