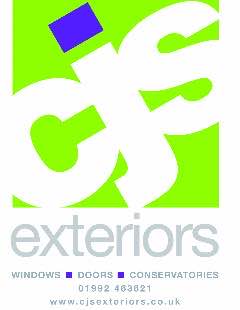 CJS Exteriors
Double glazing Essex from CJS Exteriors
Here at CJS Exteriors, we are specialists in the supply and fitting of double glazing and double-glazed replacement windows throughout Essex. We are leaders in the industry and offer an impressive guarantee on all our products.
We specialise in offering aluminium, softwood, hardwood and uPVC products to suit the needs of a wide range of customers, and we will always offer you free written specification and quotation without any gimmicks, obligations, false discounts or inflated prices.
The CJS Exteriors team is very proud to offer high quality double glazing throughout Essex, and we are more than happy to assist you will all your home improvement projects. Whether you need a stylish new conservatory to give you more living space and to maximise your use of your outdoor spaces, or whether you simply want to upgrade to double glazing, we have all the local knowledge and experience to ensure a painless and smooth experience. You're sure to be delighted with the results that we can achieve.
We know that you have plenty of choice when it comes to double glazing companies in Essex, however when you choose us, you can be confident that you are dealing with a company that is trustworthy, reliable and with many years of experience in the industry.
Provide your contact details to be put in touch with North London Windows